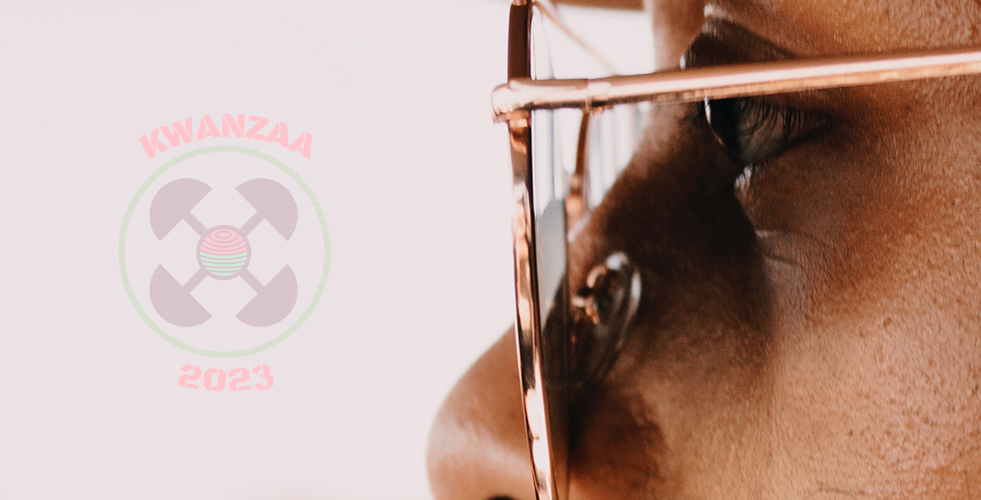 We, as an Afrikan Global Community, are committed to the freedom and liberation of our people all over the world. With that commitment, we have an understanding that, in order to achieve freedom and liberation, we must be collective and cooperative in our thoughts and deeds. We must resist all that seek to divide us and embrace unity (Umoja), and find more and better ways to work together. We unite because we understand that our strength lies in this unity; we are stronger together.
"It is easy to break a broomstick but not a bunch" — Afrikan Proverb
Community is the most important expression of who we are; the extent to which we are able to coexist in love and support of each other, is the extent to which our unity can be seen and bear fruit. The key is mutual benefit; when we support each other in our families, organizations, institution, and businesses (Ujamaa), we strengthen our community. Even in the face of struggle and opposition, we must maintain a commitment to remain supportive of each other.
"I am what I am because of who we all are" — Ubuntu
We need each other to be a people; each and every one of us. We know we live in this individualistic society, where individual achievement is most elevated and celebrated. However, it is essential that we understand that no matter you're standing in the community, no single one of us can be more important than the whole.
"If you want to go fast, go alone. If you want to go far, go together" — Afrikan proverb
Even as we labor in the trenches working for the freedom and liberation of our people, we must remember that we are servants of the people, not their masters; and our service does not raise us above the people. We must resist the pull of ego and selfishness that will want to drive a wedge in our unity; in our strength. We must have faith (Imani) in our people, our purpose of freedom and liberation(Nia), and the victory of our struggle. We are an Afrikan people!
"We are the ocean that we swim in" — Baba Lumumba
Together, it is incumbent upon us to bring our skills to the task of ensuring the freedom, justice, reciprocity, equality, culture, love, peace, harmony and happiness that our community needs. We must bring all the creativity (Kuumba) we can muster to our community to manifest the freedom and liberation we must have. It is up to us and within our power. We know what we are up against, but we are undeterred; there is power in our numbers. In our unity we have the fortitude to with stand all odds. We are committed to our people.Kwanzaa is one of the greatest opportunities to demonstrate how much stronger we are when we work together and take responsibility for each other (Ujima). Especially in these seven sacred days, we must demonstrate to ourselves that we are capable of achieving all that we set out to achieve as a people. (Kujichjagulia). We are called to carry that strength through the year, even in the face of whatever adversities may come.This Kwanzaa, join us as we celebrate in the spirit of our unity and strength, together!
HARAMBEE! HARAMBEE! HARAMBEE! HARAMBEE! HARAMBEE! HARAMBEE! HARAMBEE!
2020 Editorial
Reuniting, Reconnecting and Renewal
It is now quite evident that we as a global African Community, in spite of many intractable challenges and seemingly insurmountable hardships, are surviving the 2020-2022 Covid-19 crisis. The physical, psychological and emotional toll that many of our communities, families, especially elders and children have experienced has been truly devastating and harmful. Black people are to be commended and applauded for withstanding the untruths, misconceptions, false information and devious theories that we have been constantly bombarded and inundated with.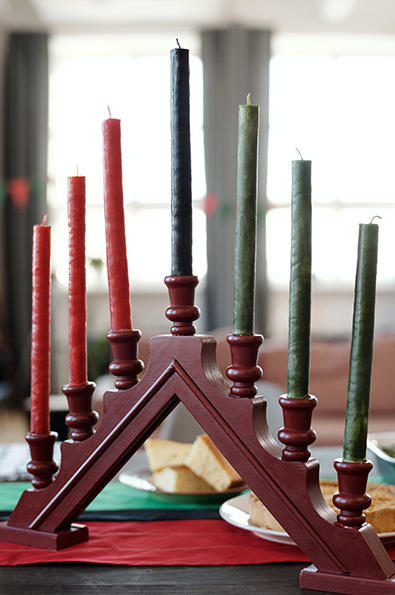 Given our current situation and the glaring plight of the African Community at this juncture, our Kwanzaa Theme: "Reuniting, Reconnecting and Renewal" becomes all the more essential and motivating this year as we clearly recognize that now more than ever the Nguzo Saba or the Seven Principles have such tremendous significance. We distinctly know that the issues and challenges facing us are monumental. Those of us who work tirelessly on behalf of our people will not rest until we continue the work of reuniting, reconnecting ,and the renewal of our love, our self-determination and faith as we practice the first principle of Kwanzaa, Umoja or Unity and our never-ending devotion and commitment to African People.
We are grateful to finally be back in each other's physical presence during Kwanzaa 2022/23, as we reconnect and reenergize our collective efforts toward total Black Power and Black Unity. We must practice all the principles of Kwanzaa from Umoja to Kujichagulia to Imani to serve as a guiding light, a cultural framework, a path forward to reconnect us to ourselves, our history and our mission. To inspire us, to uplift us, to ultimately renew that ancient African Spirit of our ancestors. As we move forward with a strategic plan in mind, we must reconnect our mutual relationships with all segments of our community. While reconnecting, the collective work and responsibility must continue as we are about building and maintaining stronger organizations, institutions, communities and realistic political and economic programs (See APPEALinc.org)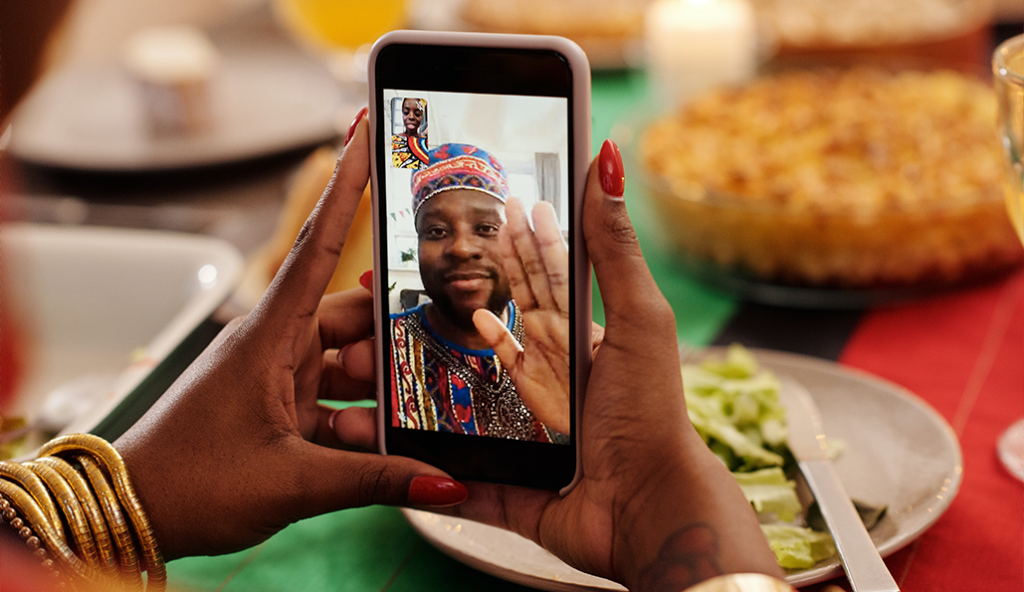 The renewal we seek and need will surely manifest as a result of our work (kazi), our commitment to African People, our vision of the future, our love for each other, our practice of the Nguzo Saba not only during Kwanzaa, but 365 days of the year. This is our goal, our objective, truly our mission as we contemplate and reflect on our 2022/2023 Kwanzaa Theme of "Reuniting, Reconnecting and Renewal".
Harambee! Harambee! Harambee! Harambee! Harambee! Harambee! Harambee!
2020 Editorial
A GLOBAL COMMUNITY IN A VIRTUAL WORLD
The year 2021 has been a challenging one for many, and we have had to adapt to a new way of being a community. This year's Kwanzaa celebrations will necessarily reflect this new way of being. However, it is up to us to be deliberate in these days to nurture the principals we value in each other. We must not lament the limitations at this brief period of time; we must not mourn what could have been, forsaking what is. Rather, we must choose to seize, for the time being, this reality that we face, and find ways to make it advantageous for building community as much as possible.
While we may not be able to gather in large in-person group settings as we normally would during Kwanzaa, these 2021 Kwanzaa celebrations will allow us to gather more with an even broader breath of the global African community. Unlike when we were limited to those who are physically present, now we celebrate together, globally. We must embrace this opportunity to connect with our brothers and sisters outside of our local communities, and states; the Kwanzaa 2021 celebrations are an opportunity for us to connect with our brothers and sisters from all over the world. This is an opportunity for us to truly manifest a global community.
To celebrate Kwanzaa is to celebrate African culture and to display it for each other to see; this year we truly have an opportunity to do so on a global scale. We stand together as a global community in celebrating Kwanzaa and the seven principles of the Nguzo Saba. We must choose to make the most of this moment as an opportunity not to be squandered.
Coming out of this Kwanzaa, and into the New Year, let us take this global spirit, embracing our membership in a global community with our brothers and sisters, where ever they might physically find themselves in the world. In particular, let us use this opportunity to build even greater connections between our brothers and sisters on the African continent and those in the diaspora. Let these connections become bridges across the oceans to fortify all of us. So, next year when we are able to be in person, we will have an even greater celebration with an even greater community to celebrate with us. For a people who have nothing to celebrate together, will find it more difficult to work together when the time comes.
Let us all pull together!
2019 Editorial
The Kwanzaa Now Campaign and the National Museum of African American History and Culture
DC Kwanzaa Planning Committee and many other Kwanzaa supporters are supporting the Kwanzaa Now Campaign because the National Museum of African American History and Culture has excluded the holiday Kwanzaa from its exhibits. The word Kwanzaa is only mentioned once in the museum's exhibit. The campaign goal is to encourage the museum to establish an appropriate Kwanzaa exhibit. Visit Kwanzaanow.org for more details
The globally celebrated Pan African holiday created by Dr. Maulana Karenga in 1966, grew out of the political and cultural struggles of the 1960s and it is embraced and strengthened by hundreds of organizations in this country and the African diaspora.
Kwanzaa is clearly a significant contribution to Black life and struggle; however, the museum has excluded it and by doing so it has reduced Black history and culture. African Americans began practicing Kwanzaa more than a half-century ago and now the holiday is observed by tens of millions of African descendants worldwide. It is arguably our most important cultural achievement from the Black Power Era of the Black Freedom Movement of the '60s.
How You Can Help
Kwanzaa Now Campaign wants you, your family and friends to help us encourage Lonnie G. Bunch III, Secretary of the Smithsonian Institution (head of 19 museums, including the African American), to give Kwanzaa it's rightfully earned place in the National Museum of African American History and Culture; by doing so Mr. Bunch will build and protect the integrity of the museum and Kwanzaa.
1. Visit our website (Kwanzaanow.org) for more information on the campaign, Kwanzaa and the museum; then download the resources you need to get started, e.g. flyers and petitions.
2. Complete at least one petition with family and friends' signatures. Send a copy of the petition to the museum ([email protected]) and a copy to the Kwanzaa Now Campaign ([email protected] or mail to Kwanzaa Now Campaign, P.O. Box 41015, Washington, DC 20018).
3. Send your contacts (email & social media) the petition, with a personal note asking them to complete at least one petition.
4. Organizations and groups can support Kwanzaa Now Campaign or organize their own campaign of support. Those creating their own campaign should forward copies of their completed petitions to Kwanzaa Now Campaign. We want to document and give credit to their organization/group work.
5. This is an open People's Campaign for Kwanzaa, meaning you can support in the manner that is best for you (individual or organization/group). Your support can be calls to the museum, petitions, emails, face to face when visiting the museum, etc., however we recommend you let us know about your support.
Wautella ibn Yusuf,
Kwanzaa Now Campaign, Chair
2018 Editorial
Navigating Intergenerational Continuity and Responsibility
As Afrikan People, it is incumbent upon us to always manifest undying love, appreciation, and respect to the Creator, the deities, the orishas, our esteemed elders, parents, and teachers, to those who have courageously paved the way, made never-ending sacrifices and essentially been the guiding force, light and inspiration to propel us "Towards a Universal Pan-Afrikan Cultural Reality," as articulated in last year's 2017/2018 Kwanzaa Editorial. By the same token, it is equally important that our venerable Afrikan elders, our organizational and institutional leaders demonstrate the utmost appreciation, love and respect and very importantly confidence, trust, faith and assurance that the younger generation, their devoted students and mentees, those who have been groomed and prepared to at some point in their overall growth and development assume the reins of leadership and responsibility to realistically and forthrightly carry on the significant values, traditions and customs as espoused by their revered mentors. All movements, if they are to survive, must engineer the gradual and smooth intergenerational transition or transfer of power and accountability from one generation to the next; from the leaders to those next in line.
Throughout our community, we are now experiencing the subtle and oftentimes not so subtle reluctance or even resistance by some of our esteemed elders to facilitate/navigate the extremely necessary and natural transfer of leadership, responsibility and authority to the next-in-line generation, the same generation that they have mentored, threatening the survival of the very institutions they have devoted their lives to. It could possibly be an issue of ego, lack of trust, obstinance, inability to let go, stubbornness, fear, lack of confidence, lack of faith, or any number of psychological factors. The effect of this phenomenon is undermining the excellent potential of many of our budding young revolutionaries out of frustration, disappointment and disillusionment. They feel that perhaps the elders are out of touch with the changing times, stuck in their ways, not "hip" to the various nuances that the younger generation is now feeling and expressing as they develop and blossom into new beautiful bright flowers, astute shining visionaries on the cusp of revolutionary greatness, profound fortitude, unlimited potential and exciting intellectual depth. For the movement to survive, we absolutely cannot sell them short, stunt their creativity, or underestimate what they bring to the table, and their potential to positively transform the very nature of our global Afrikan existence now and into the sometimes uncertain future. It is indeed incumbent upon all of us — elders, leaders, youth and the community — to, hand in hand, address "Intergenerational Continuity, Accountability and Responsibility"
None of us can afford to be indispensable. As elders and leaders, if we spend our lives building institutions and become so indispensable to its future function, then we fail the very mission we have lived for; we must do the difficult work to intentionally, systematically and programmatically ensure the future of this movement. At the same time, the generation prepared to continue the work must be willing and able to develop the patience and understanding necessary to receive and utilize the wisdom gained over decades in the trenches doing this work. The most important role, however, is reserved for the community as a whole. We must be willing and have the courage to stand by the Seven Principles of the Nguzo Saba, to respectfully, but unequivocally, hold everyone, even our elders, accountable to these principles, especially when we witness this resistance to transition into the future. In the Spirit of Kwanzaa, we must navigate into the future with purpose, in Peace, Love, and Unity!!!
2017 Editorial
Towards A Universal Pan-Afrikan Cultural Reality
As Afrikans living in America or anywhere on the planet really, it's a daunting task on a daily basis to first understand and then navigate the reality of being Black People in a world, a system that does not operate in our best interest in most situations and circumstances. We try to systematically come to terms with that reality, individually and collectively through our culture, our way of life, our unique experiences in time and space. Many Black Folks, especially as a result of the realities – the successes and shortcomings, the endless travails – of the Civil Rights and Black Liberation Movements
of the 60's, 70's and 80's, gravitated towards, in fact, began to adopt an "Afrikan Perspective/Viewpoint" relative to the nature of our daily existence, the overall condition of our people, and the importance of our mission, purpose and direction in life. We began to embark upon a new way of life, a more revolutionary and analytical interpretation of ourselves and the society in which we lived.
Most of us realize that winning the battle for Black Liberation requires a great deal of unity among Black People. Our unity can give us the power we need to be successful. The fact is, this solidarity is necessary for our collective advancement. But what many of us don't realize is that the unity of Black People depends, in large part, on the continuing development and strengthening of our common cultural bonds. In fact, being as fractionalized as we sometimes are, often works against our unity or solidarity, even though, ironically, much of our diversity or uniqueness adds important flavor, depth and nuance to our collective identity. How do we address this dichotomy and realistically maintain our necessary unity and
balance? What we mean by developing and sustaining a common culture is not the creation of a motif that replaces our existing cultural traditions and expressions and makes us less diverse. It is time-honored cultural practices and traditions that bind us together; that, indeed, really represent our true connection to each other. What we need are symbols, rituals and practices that cross the divides between our intra-cultural differences and nuances without replacing them, in order to build the solidarity we need to be a powerful united force for our liberation. Many of us do not realize that, for some time now, we have actually been building this common cultural connection between Black People.
In essence, we are talking about A Universal Pan-Afrikan Cultural Reality in the context, in the tradition, in the spirit of our Seven Holy Days of Kwanzaa. Kwanzaa is a political and spiritual manifestation of our Afrikan culture throughout the Afrikan diaspora. It is universal and inclusive amongst our people. Kwanzaa along with other cultural activities, observances, expressions and symbols like the Ankh, the Adinkra symbols, such as Sankofa and Gye Nyame, the Kente sashes worn by our proud Black college graduates, as well as the Red, Black and Green flag, constitute a Pan-Afrikan cultural connection
that Black People can utilize to help nourish our solidarity. They are the continuation of the development of a connecting culture for Black People. Their evolution has been an important step in the perpetuation of a worldwide connection between our people. It is a critically important process that will make it much easier for us to achieve our collective goals and objectives. Most of us realize that in order to be victorious in our quest for Black Liberation, in the face of racism, bigotry, indifference and hate, will require a tremendous amount of unity and perseverance.
Our collective unity gives us the political and economic power we need to truly be successful and on point. Whether we want to accept it or not, the unity or solidarity of Black People depends significantly on the continuing development and strengthening of our common cultural bonds, our sincere working together to promote harmony, commitment, respect, and yes, love – love of ourselves, our traditions, our countless contributions to humanity, our unique cultural/spiritual reality.
The creation of Kwanzaa some 50 years ago in 1966 by Dr. Maulana Karenga, has led the way in the creation of common cultural practices that Black People can use to help identify with each other worldwide. Kwanzaa is based upon the Afrikan tradition of harvesting and reaping the fruits of our labor, of our collective efforts and aspirations. It is, without question, a cultural, political, social, historical, educational, nutritional, in essence, a holistic expression to recommit, reaffirm, celebrate the Nguzo Saba (Seven Principles of Blackness), our Afrikan Heritage, our Pan-Afrikan Cultural Reality in order to organize, energize, enlighten Black People globally for the struggle for total Black Liberation, not only from December 26th to January 1st, but throughout the year, actually throughout our lifetime. When we observe Kwanzaa, we are telling the world that we stand in solidarity with our brothers and sisters, on a global scale, in our fight to be a free and self-determining people, moving ever onward towards A Universal Pan-Afrikan Cultural Reality of the highest order.
HABARI GANI ! ! ! ! ! ! ! HAPPY KWANZAA! ! ! ! ! ! ! HABARI GANI ! ! ! ! ! ! !
2016 Editorial
UJIMA: A Call to Action
This year marks the 50th anniversary of celebrating our seven glorious days of Kwanzaa. Kwanzaa is a holiday based upon African traditional celebrations of the harvesting of the first fruits. For Africans born in America, it is the manifestation and celebration of our collective efforts towards freedom. More specifically, Kwanzaa is a cultural and political expression to reaffirm our African heritage and continue our collective fight for liberation.
Our theme this year is Ujima, the third of the seven principles of Kwanzaa. It is perhaps the most underappreciated of all the principles, yet it is probably one of the most crucial. Ujima calls on us to work together responsibly and collectively. It challenges those of us that simply want to sit on the sidelines to become active and to get more involved with other Black people to help achieve the freedom we all say we want. Most of us feel that we are overwhelmed enough just trying to survive: paying our bills, raising our children, and trying to have a little fun in life on top of all the daily grind, to get actively involved. Many of us feel that taking an active part in
our collective liberation is more than we can handle. We often take the position that simply being an observer, cheering on the work of others is sufficient; this isn't so. The principle of Ujima charges us with the important responsibility of committing ourselves to being actively involved in our liberation.
If you are living a life in sync with the Nguzo Saba (the Seven Principles), you should be an active member of a Pan African/Black Nationalist organization. In addition, Ujima strongly suggests that the organization that you select to work with or create should be connected to or at least supportive of organizations of likeminded people, in order be more effective and achieve the justice and freedom we desire.
Given the recent dramatic political development in this country, taking the principle of Ujima seriously is a critical part of our liberation. Collective work and responsibility on the part of us all is an essential element to a healthy prosperous future.
2015 Editorial
Black Money Matters
We are indeed blessed to witness that there is a New Awakening in the Black Community. Whether it is "Black Lives Matter", the resurgence of a Black Consciousness, a reaffirmation and re-appreciation of our beautiful natural Black selves or the recent nationwide call for a boycott of Black Friday and overspending during Christmas, the awakening is quite evident in many different aspects of our community. There has been an explosion of new websites, proclamations and enterprises dedicated to promoting support of Black-owned and operated businesses. We have a new sense of urgency to fix what still remains to be fixed and to have the peace, power and prosperity the masses of African people deserve, particularly those residing in the United States and the Diaspora.
While this re-awakening is evident, it is also apparent that there is a lack of guidance and direction surrounding this new sense of mass consciousness. While we all feel the need to "do something", and we can all agree on what we don't like, what we don't want and what we must stop, it's a lot harder to agree on what we do want, and where and how our new found anxiousness should be spent. For that matter, we must have some commonality of thought on what "overcoming" the conditions that plague our people should look like, from one person, group or community to the other. This enthusiasm to "do something", anything, is a wonderful and powerful thing, but risks being wasted, if not capitalized on and also risks being destructive, if not given the proper direction.
Fifty years ago, we were introduced to the Nguzo Saba (The Seven Principles of Blackness) as a guide to the reorientation of our people to their true African selves. Having survived centuries of colonization, enslavement, and "Jim Crow", the guiding principles of our ancestors were lost to us globally, and we really needed to be re-oriented. Especially for those Africans (Black people) living in the western world and throughout the Diaspora, the Nguzo Saba represented a missing link, a wakeup call to continue the redress of the Maafa(African Holocaust). The idea that we need not look to Europe or America for our value systems, but rather to our ancestors, ourselves, is indeed a resounding reality.
Here again, as we celebrate Kwanzaa during this period of reawakening, we need not look anywhere else but to these profound guiding principles that have already been given to our people to find cultural identity, purpose and direction; not to waste, but to maximize this new sense of African consciousness or enlightenment. The "Black Power Movement" and the "Black Lives Movement" are actually one in the same, only distinguished by time and generation. So what better way to serve as guidance for the "Black Lives Movement" than this critical surviving gift of the "Black Power Movement", the Seven Principles of Blackness. The Nguzo Saba was, at its introduction, and still today remains, a key organizing and inspirational tool to strategically guide us through this daunting wilderness and back to what we have lost or forgotten.
We must celebrate the victory that is the Nguzo Saba. We must embrace what Kwanzaa can truly and culturally represent for our people, wherever we find ourselves; the power of coming together during these Seven Sacred Days, to reaffirm that we are indeed a Community, a Global African Family!! We Kazi (work)TOGETHER! We commune TOGETHER! We dance TOGETHER! We eat TOGETHER! And we share our energies and resources and spend our money TOGETHER in our own communities!!
So how does this new Awakening get married with the Nguzo Saba? The responsibility for this marriage undoubtedly lies with the groups, institutions, organizations, individuals and generations that precede this new age of cultural enlightenment. We must recognize that the movement to reaffirm the timeless humanity of our people is the same, regardless of labels, and fully embrace this newly awakening generation of revolutionary young warriors. The African principles of the Nguzo Saba so beautifully provide the guidance needed for direction in the manifested awakening. The principle of Ujamaa, Cooperative Economics, now gives rise to the "Blackout Movement", and we have seen its power. In this way, each of the principles of the Nguzo Saba: Umoja (Unity), Kujichagulia (Self-Determination), Ujima (Collective Work and Responsibility), Ujamaa (Cooperative Economics), Nia (Purpose), Kuumba (Creativity), and Imani (Faith), can inspire real change in this newly awakening generation, and can truly give affirmation to peace, power and prosperity for all African/Black people Worldwide.
2014 Editorial
Community Healing
Africans have always understood that we must turn to each other to solve our problems. Our ancestors have taught us that the strength and unity that we have in our collective self (our community) makes the difference between living a life of joy and purposefulness, or one of frustration and despair. The extremely individualistic society in which we have been forced to live takes its toll on both the quality and quantity of our lives. We understand that we can battle against its effects by drawing closer to each other and building the community that we all know we need.
We understand that no one person or organization has all of the answers; that each of us have part of the answer and by listening to and cooperating with each another, we will be able to solve most of our problems.
It is now time to be renewed and strengthen our commitment to each other. It is now time for each of us to do our part to help ensure that we have a strong community for ourselves and our children. A community that has the capacity to enhance our individual sense of well being, while helping the liberation of our people. A community that will make our ancestors proud, facilitates our healing while at the same time helps to accelerate our people forward to a glorious future.
Pamoja Tutashinda! (Together We Will Win!)
2007 Editorial
The Nguzo Saba and Business Ethics in the Black Community
In the spirit of Kwanzaa, the Nguzo Saba and particularly Ujamaa, it becomes vital to the building of a stronger community of African people to create economic institutions and networks of businesses and other enterprises that, not only support the individual proprietors of these business and enterprises, but also support and provide greater opportunity for growth, improvement, independence and Unity in the African (Black) community as a whole.
Ujamaa, the principle of cooperative economics, dictates that our businesses should benefit the collective wellbeing of our community as well as helping to further our goal of liberation and independence. This is in contrast to the more capitalist model that leans towards individualistic ownership and personal gain, usually at the expense of others. In order to achieve our economic goals as a community, we must adhere to a set of principles to support these goals. We must also hold ourselves accountable to each other with regard to these principles.
We have a responsibility to be accurate about the claims we make for our products/good/services, unlike western society's advertisements that are often filled with lies and half-truths in order to get you to spend your money, usually without solving the problem. Whatever you are selling must be worth whatever you are asking for it and it must provide whatever you claim it will provide. The businesses we bring into the community must not exploit the poverty and desperation we find in the community with offers of "pie in the sky" schemes, with the lure of greed from large white corporations in the guise of "ownership". We must not be exploitative of any of our people's weaknesses as a result of our experience in this system of white-supremacy. Our businesses should promote health in individuals, families and the African community as a whole.
A business consistent with our goals must follow the principles of the NGUZO SABA in that they must: • (UMOJA) Promote unity in our community. • (KUJICHAGULIA) Support our goal to control the direction of growth and improvement in our community. • (UJIMA) Be accountable to the members of the African community and reinvest in our community. • (UJAMAA) Promote cooperation with other businesses within our community. • (NIA) Support the ultimate objective of our community to be truly independent of the global system of white supremacy. • (KUUMBA) Reflect and utilize the creativity in the community in finding solutions to the problems that plague us and bringing us close to liberation. • (IMANI) Promote faith in the viability and righteousness of our struggle towards liberation and freedom from the global oppressive system of white supremacy and dominance.
In addition, we as a community, must pledge to support the businesses that live up to these principles with initiatives such as 10-10-50.org, which encourage us to spend, at a minimum, of $50 a month in support African (Black) owned and operated businesses. We must live up to these principles in order to achieve independence, liberation and freedom for African people. Together, we can achieve anything with love, integrity and cooper.